Children's Educational Geometric Jigsaw Puzzle
Beautiful bright vibrant colors are more likely to attract children's attention,  Educational Toys get your kids distracted away from the TV or tablets for a long period of time. At the same time, you have enough time for peace and quiet to do whatever you need to do.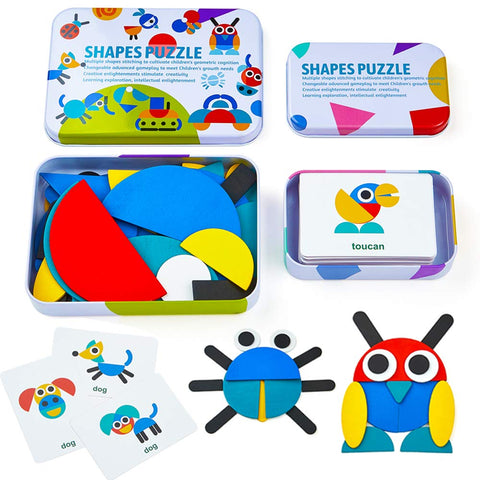 Watch Your Child's Imagination Come to Life: The pattern block set contains 36 wooden pieces and 60 pattern cards including animals, vehicles, etc., kids can try to build what is shown on the cards or create their own designs, great for developing spatial awareness, color & shape recognition, hand-eye coordination, and problem-solving!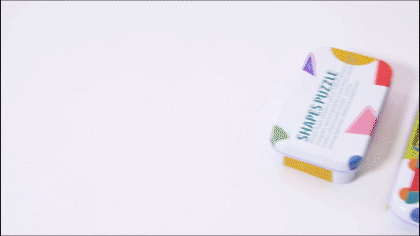 Make Learning Fun: Do your kids feel bored when drawing in the traditional way? Let's try this, it will spark their interest, foster their creativity and fine motor skill development while they learn to sort the wooden pieces by shape and color and make patterns.
Keeps Your Kids Quiet & Engaged in a Good Way: Eager to give your child a break from playing silly games on a tablet or watching videos on TV? Give them this toy that will keep them happy and entertained for hours, while you have hours of peace and quiet to do whatever you need to do.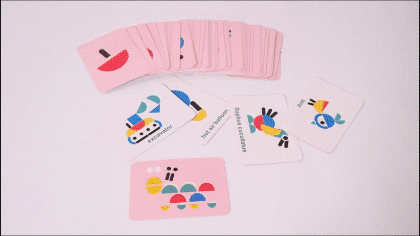 Play Together with Your Children: The 60 pattern cards could be used as "sight words" flashcards, you can do the flashcard game with your child, or just pick one card randomly and let them build what is shown in the pattern. You will have a great time with your child and you both will grow closer.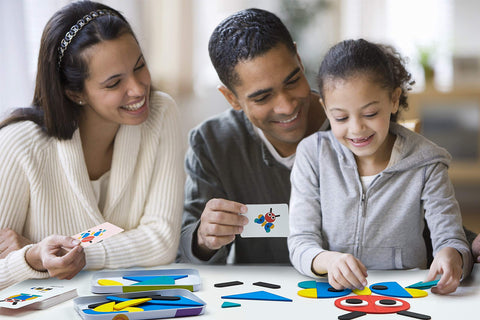 Makes a Great Gift: Kids will love this pattern puzzle and will love you for it. It is nontoxic, well crafted, which makes it a present parent can love too! Perfect for toddlers and preschoolers age 3+ years old.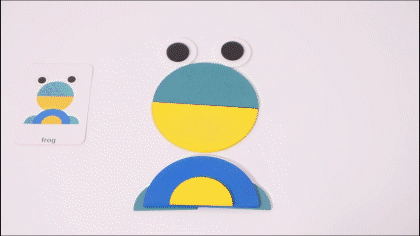 Parents are the best teachers for kids, these Animals Jigsaw Puzzles encourage you to play along with your child, it will not only let the children fully enjoy the joy of the game but also increase the interaction with the kids, let children grow up and learning in the games. Educational Toys are the best Christmas gift or birthday gift toys for 3-5 years old babies.