Animal Balance Puzzle Toy
The Animal Balance stacking toy helps keep children develop fine motor skills, patience, hand, and eye coordination and stimulates brain development. The multiple ways of balancing and stacking can teach children patience, persistence, and resilience.
The Animal Balance stacking toy is Montessori inspired and designed for children over the age of 3. Each piece has a specific animal, sea creature, or dinosaur figure and is eye-catching and ideal for children to develop fine motor skills and imaginative play.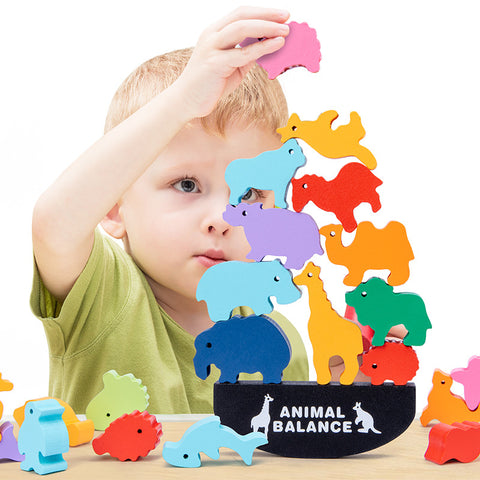 For beginners, it is recommended to start stacking the Animal Balance pieces on a flat surface.  While older children can stack the pieces on the ship base which is more rewarding and challenging.  The Animal Balance toy will keep children entertained for a long period and is also a great addition to family board games.  It is a great educational toy for the classroom, home-school, or daycare.
Educational & Learning Toys: Our dinosaur stacking game is easy to play, but carelessness also leads to failure. Training children's concentration, thinking ability, logical ability, practical ability, and patience Through the game.
Teamwork: Multiple people cooperate to play games, promote communication and improve children's social skills. Dinosaur toys are also suitable for adults to play with, and the cooperation and completion of playing with parents will greatly increase the relationship between parent and child.
Safety First: Bigger size, prevents the choking hazard, Made of environmentally friendly wood and non-toxic water-based paint, BPA-free, with smooth edges, will not hurt children. Our toys are certified to meet US toy safety standards and ensure it safe for kids.
The Perfect Gift: The perfect gift for birthdays and holidays. For dinosaur lovers, it is a surprising gift. Whether it is for over 3 years old boys or girls, or even adults with childlike hearts, it is very suitable.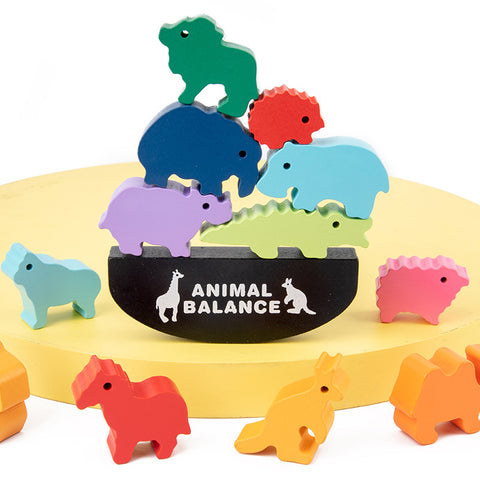 SPECIFICATIONS:
Type: Animal balancing toy
Material: Wood
Colour: Multi-color
Model: Stacking blocks and balance toys